Team Edition help you get User Stories Ready Fast
Writing user stories that can be understood and acted upon by Agile Teams is crucial to delivering value faster. Agile Ready's User Story rating system allows authors to craft User Stories to fit best practice patterns. By visualizing the readiness quality of a user story that drives attention and action to inspect and improve.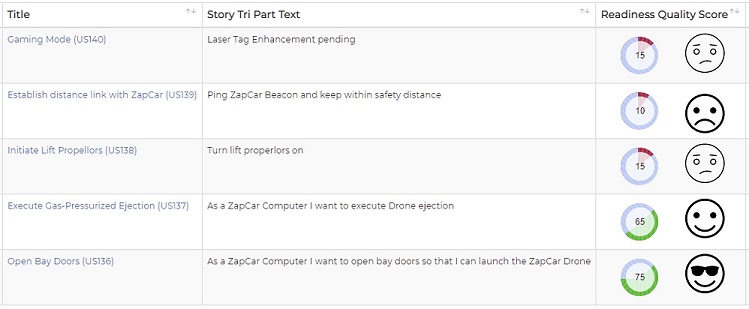 Try a Team Edition Trial Subscription today, it's Free!